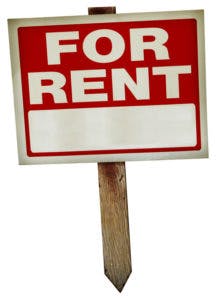 Thinking of selling your Langley investment property? Tenanted properties come with unique challenges when selling.  Here's some important details:
If your tenant has a fixed term lease, the tenant has a right to stay. It doesn't matter if a new owner wants to move in, the lease obligations transfer to the new owner until the end of the lease term.
If the tenant is month-to-month, the new owner may move into their space. Minimum 60 days written notice (from the first of the month) must be provided and the new owner must occupy the space themselves (or rent it to a family member) – they cannot ask the tenant to move out and rent it to someone else.
As a landlord, you don't have the right to stage your tenant's apartment. You can't force your tenant to rearrange their furniture, take down their personal photos or keep it clean. Of course, how well a property is presented impacts price and the length of time it takes to sell. Getting cooperation from your tenant can make all the difference, therefore having a good relationship with your tenants, or allowing your REALTOR® to build a positive relationship with them, will go a long way to helping the sale. Happy tenants will be more open to de-cluttering and preparing their apartment.
It can be more difficult to market a tenanted property. Depending on your tenant, you might be restricted in what photos can be taken, or if you have an untidy tenant, photos might work against you. Tenants are not always cooperative regarding showings and open houses, therefore providing Buyers access to the property can sometimes be challenging.
Selling a tenanted property can be challenging but with planning and cooperation, the process can run relatively smoothly. Landlords and their REALTOR® do have the right to access a property in order to sell and market it, however there are stipulations regarding notice to the tenant, such as providing proper written notice that must be adhered to. For a more comprehensive outline of rules and regulations regarding selling tenanted properties, we recommend visiting the BC Governments website at:
http://www2.gov.bc.ca/gov/content/housing-tenancy/residential-tenancies/during-a-tenancy/selling-a-tenanted-property
If you're thinking of selling your investment property, call or email PORTER GROUP to discuss your options.